Welcome to Villa Antonio Winery
Villa Antonio Winery is the perfect vineyard venue for all your special events! Whether you desire an elegant wedding or charity event, a large corporate celebration or a small family gathering, we would love to serve you and your guests! We also host alumni reunions, corporate Christmas parties and impromptu gatherings. Come and enjoy our Italian hospitality, our award winning wines, and our delectable cuisine. From gourmet dinners to music events, Villa Antonio Winery is the place to go to enjoy the company of good friends and family, or to celebrate a special day. Savour our wine while listening to great music with friends, or have a romantic dinner for you and whomever you love! Check below our featured events and our events calendar to see what is happening at Villa Antonio Winery. Check below what our customers say about Villa Antonio Winery.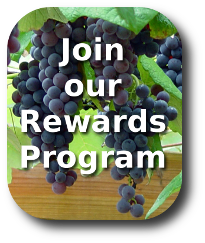 Featured Events
---
Solar Eclipse Viewing Event
---
| | |
| --- | --- |
| Mon, Aug 21st | 10:00am-5:00pm |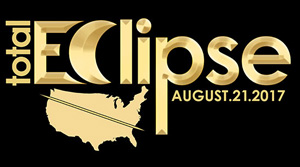 We are SOLD OUT for our Eclipse Event. Walk-ins NOT permitted.
For those who have a valid parking pass:
DATE: Monday, August 21st: Winery Open 9am to 5pm

Eclipse Span Approx: 11:49PM - 2:44PM
Totality Approx: 1:16 -1:18PM
FOOD: Winery Menu not available; Chef Bruce Special Bar B Q Plates will be sold!
Live Music with Scott and Karl 1:45 to 4:45 PM for the "Eclipse AfterGlow" Party!
---
Events Calendar
---
---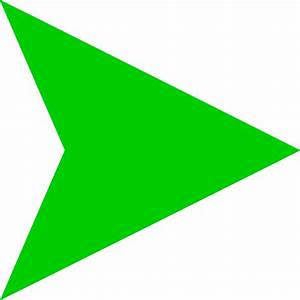 Customer accolades
---
Amazing staff/venue
★★★★★
"
We drove into the area from Kansas City and decided to stop by. Brooke was amazing! She treated us like we were party of the family! We enjoyed every minute we were there!! Ask for Brooke if you go!! Thanks for everything!!
"
Awesome Place to get together
★★★★★
"
Me and my family and friends have been coming to this winery for about 6 years now, we have had my mothers 65th birthday here, my 40th, my sisters 40th, and just hung out with family and friends here. Every time we go we are pleasantly surprised by how nice and friendly the staff are and how much they cater and love the community around them. This Sunday 4/9/17 will be my first brunch with them and I am 100% sure that they will not disappoint me. I will post a new review to let you all know how it went. Thanks VAW for being so AWESOME we keep coming back, Naomi King
"
Fun, beautiful
★★★☆☆
"
What a beautiful day it was Sunday! Decided to try this winery out. The entertainment was awesome. Wine good. The line to stand in to get the wine was ridiculously long which took me away from enjoying the weather and the entertainment. Hire additional staff please.
"
Got married there
★★★★★
"
I got married here and this place is great. The patio is gorgeous with the vines above your head. The rows and rows of vines. The whole property is beautiful. And the food is wonderful. Great toasted ravs and cheese bread. Like, addicting cheese bread. Like you will eat all of it no matter what you tell yourself. Wedding coordinator, Donna brought me some the day we booked the place and the day we chatted a week before my wedding when I was crying because it was supposed to rain. They do a really really great job. It's a fabulous place for a wedding and just to eat or drink. Anyone getting married living within reasonable distance of this place should consider it. They are above and beyond and I can never thank them enough for helping me make my wedding everything I wanted it to be and more!
"
Excellent food
★★★★☆
"
Excellent food. It is mainly Italian food. Their marinara sauce is very good. I recommend the sandwich platter appetizer. Good deli meats and VERY fresh bread. The pizza is good too. The staff is friendly. The one ding here is that the outside eating area needs work. They need to invest $100 in some Roundup and treat all the weeds growing between the bricks. Also, the outside eating area not covered by the tents needs to have umbrellas at each table. We went recently and it was too hot to just sit in the direct sun. The wine is decent.
"
Wonderful staff
★★★★★
"
I can't speak higher of the staff at this winery. I was here for a wedding and everyone from the wedding planner who stood with us through wind and rain and tornado to the staff who helped every single time the chuppah fell over. I just can not speak higher of the staff.
"
Helpful staff
★★★★☆
"
Went there today with friends. Arrived shortly after it opened and stayed till it closed. The staff was wonderful! Very helpful and when asking about different wines and texture of individual wines they were so very helpful. Price was average or comparable to most other wineries. One nice feature here we were allowed to bring in our own nibbles(snacks), which allowed us to spend more on wine. We tried them all. We had a large group so we had several bottles of each wine that was available. A beautiful place and a beautiful day. Will definitely return and recommend to friends and family.
"
Courteous staff
★★★★★
"
Was here for a wedding. This is some of the most courteous and professional staff I've ever experienced at a wedding. During thunderstorms, tornado warnings and wind, these folks were right there. People danced, were happy, while the staff made adjustments and moved the reception indoors. Well done folks.
"
Awsome band
★★★★☆
"
Very pretty place with multiple seating areas, some secluded from others.  I had a hamburger which was not very good --pretty dried out actually but I saw a pizza that looked amazing.  The views here are pretty --not outstanding --but pretty.  It's easy to get here, lots of parking and the band was awesome!
"